Parent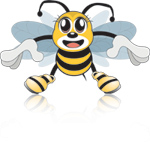 The premise of BigIQkids.com.com is to provide unparalleled educational applications. In doing so, we firmly believe that structured learning – everyday - coupled with interactive fun, is a winning combination that begets higher grades, happier kids and an overall appreciation for scholarship and success.   
Our methodology focuses on developing disciplined study habits within an intellectually stimulating environment rather than overwhelming a young learner with crammed facts and figures.
All BigIQkids.com lessons are created around your child's proficiency.  BigIQkids.com raises the bar when it comes to grades and only advances students when they demonstrate mastery of their subject matter.
BigIQkids rely on parents to encourage their children to complete their BigIQkids.com.com lessons (spelling, math, vocabulary and US geography) daily.  You will get the best results by making BigIQkids.com a habit like brushing your teeth.  Once a child gets into his/her daily lesson routine they'll be on their way to academic discipline and success. The program will keep parents abreast via email progress reports.  We encourage you to praise your child for a job well done and take special notice if additional review is needed.
BigIQkids.com is the focal point of our community, from which we will launch new products and challenges and grow together in developing this site as the web's preeminent destination for those young learners serious about academics.  Our programs are proactive in helping your child become an academic star. 
We look forward to hearing about your child's success!