BigIQkids.com?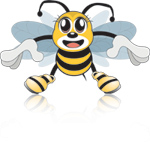 BigIQkids.com is created by professionals with passion for instructional technology and education. Our award winning, online learning applications are designed for students in grades K-6 and promote spelling efficiency, vocabulary building, math fact mastery and US geography knowledge via multimedia reinforcement and independent learning.
Why BigIQkids?
Because, BigIQkids.com is the best e-learning site for kids. Period.
Here's why:
1. BigIQkids.com provides true, self-learning applications without the need for parental oversight. All our material and instructions (each word and sentence) are delivered to the young learner by interactive characters with phonetically correct lips so even children with limited reading skills can utilize our e-learning applications.
2. We reward our successful students with FUN! With an extensive arcade of over 35 strategy and educational games, BigIQkids earn games coins upon the successful completion of each lesson. Children want to be "online" and with BigIQkids, they are having fun and learning everyday.
3. Dynamic Customization. Our easy to follow interface allows parents and teachers the ability to use our preloaded curriculum or customize the lesson to their own curriculum. This flexibility is unique and an exciting aspect of what BigIQkids.com apart from other e-learning tools.
4. BigIQkids.com is not a software product. We don't teach material to a child. Our learning applications are interactive tools that proactively work together with young learners to create individualized lessons around that particular student's own pace. Our sophisticated 'engines' allow children to work through each lesson, comfortably, without pressure and rigidity, and won't advance a young learner until mastery of that lesson is attained.
5. Being online, our applications never get stale and are constantly evolving. We're building a community of like minded learners. BigIQkids leverages the latest in technology to provide a dynamic and fun environment that grows and changes based on our user's requests.
6. Our goal is to create an appreciation for hard work and study habits. Structure and learning go hand in hand. Over the years, our members who dedicate 15-25 minutes everyday enjoy the greatest results. These students are more prepared for their tests and classroom activities and are confident in their ability to excel because our programs encourage young learners to take ownership of their preparation and reward the student for a job well done. There are no silly, time wasting animations within the programs distracting from the task at hand.
We are goal oriented and believe every child has what it takes to be in the 100% club. Let our daily lessons put your child on the path to academic success.
-----------
FEEDBACK:
"My child does his BigIQkids.com lessons everyday and is now an A student and a classroom helper. Your programs turned his attitude and grades around. He's smart and confident. Thank You BigIQkids!" ... Maureen from Signal Mountain, TN
"I love this program! Ever since we started using this website, my daughter has aced every spelling test and she is now excited to practice spelling. We have recommended this program to all of our friends and family who have children!! Thank you" ... Jeani Vida from Colorado
"I use to send my kids to Kumon but now we only use BigMathTime for their daily math lessons. My kids are always top in their class! They both made Bull's-Eye on their first competition. Great program, thank you!" ... Joe from New York